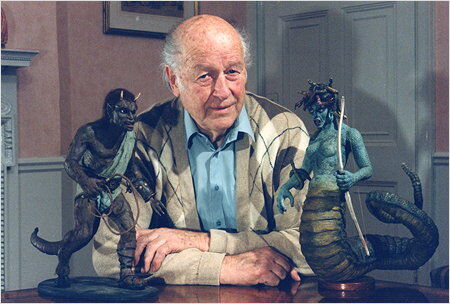 Ray harryhausen (June 29, 1920 to May 7, 2013) was probally one of the most famous American special affects artists in the field of Stop-Motion Animation. He created creatures in movies from Mighty Joe Young to Clash of the Titans.
Inspiration
[
]

Ray Harryhausen was born in California durring the year 1920. At age 13, Ray Harryhausen was first inspired by the 1933 special effects of Willis' O'Brien's King Kong. Soon he began to create models of his own and developed an interest in dinosaurs and creating them, such as stegosaurus, which would follow him throughout his career. After receiving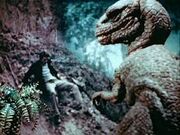 advice from Willis O'Brien, Harryhausen went to art school, where he learned how to perfect his abilities in sculpting and drawing. During these college years, Harryhausen created numerous test footage with models he created.