The Titans
were ferocious monsters that ruled the
earth
before the
Olympians
overthrew them. The ruler of the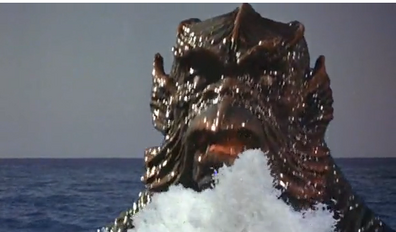 Titans was
Kronos
who was de-throned by his son
Zeus
. Most of the Titans fought with Cronus against Zeus and were punished by being banished to Tartarus. During their rule, the Titans were associated with the various
planets
.
List of Titans
Edit
There were twelve Titans. One of the Titans, the Kraken, appeared in Ray Harryhausen's film Clash of the Titans. The Kraken was actually a monster from Norse Mythology, not Greek, however, in the film, the Kraken was the last Titan.
The Kraken ( possibally Oceanus)

Hyperion
Coeus
Crius
Iapetus
Mnemosyne
Tethys
Theia
Phoebe
Themis
Community content is available under
CC-BY-SA
unless otherwise noted.